A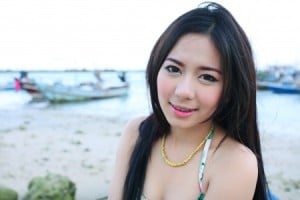 s technology has marched on, so has the ability to offer a perfect smile and better oral health. SureSmile® is one of those advancements. Advanced imaging, prescriptive planning and robot-crafted accuracy work together for smoother and quicker adjustment.
The Technology
Aided by an OraScanner or Cone Beam Computed Tomography, orthodontists can create a 3-D computer simulation of your teeth. Using the SureSmile Treatment Planning software, orthodontists can create the most effective plan by adjusting teeth into their preferred final position with pinpoint precision in a virtual setting.
Computer-guided Precision
Customization has long been a part of orthodontics, but instead of the doctor meticulously shaping your archwire by hand, orthodontists can now rely on the precision that robotics offer.
The prescriptive computer-aided modeling is used to create a molded archwire that in turn initiates an unparalleled accuracy of tooth movement. Thanks to Shape Memory Alloy, the robotically manipulated archwire utilizes the mouth's natural temperature to "remember" its design and move your teeth according to your unique plan. The alloy's composition relies on the constant and gentle application of force to make it a quicker treatment.
And as the process is smoother it often means that it is a more comfortable overall experience.
Time Well Spent
One of the biggest advantages of this type of technology is the amount of time that the braces will be worn. It can trim the dreaded two years into half that time—and sometimes even less.
Additionally, it cuts down on the time spent at the orthodontist's office, meaning less time missed at school and work. It also means a quicker return to normal oral hygiene habits and healthier teeth and gums.
It's heartening to know that your teeth will be on their way to where they should be faster than you think. However, this is not a service offered by all orthodontists. It requires time and dedication to learn the technique and the program.
Orthodontic Associates has made this commitment to our patients. We offer SureSmile as an option to our patients to create the perfect smile efficiently and precisely. Check out any of our 8 convenient locations around Baltimore to see if this type of brace fits your lifestyle and your budget.
We look forward to your first visit and your perfect smile.