The American Association of Orthodontists (AAO) recommends that children have an orthodontic evaluation performed as early as 7 years old (or when the permanent upper teeth start to come in).
Your child will not necessarily be a candidate for treatment at that time, but there are some things to consider should getting braces for your child be needed or recommended.
Earlier Can be Better
As we discussed in a previous post, the earlier that any orthodontic procedures are performed and corrections are made to your child's teeth and alignment, the easier and less intensive the experience can be.
Braces can also help to bring out impacted teeth, as well as position those that might move (like molars) as result of early tooth loss, which in turn reduces the necessity for oral surgery down the road.
It also has the benefit of helping your child avoid the type of unwanted attention that their teeth and braces are more likely to be exposed to in the adolescent and adult years. And, of course, it can be a big self-confidence booster for them at a younger age.
Better Bite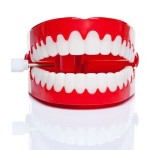 Cosmetics aside, it is estimated that some 45% of children could benefit from orthodontic treatment to address malocclusions (or "bad bites"). Crowding (bunched teeth that make it difficult for adult teeth to grow) and jaw misalignment are the two major areas that orthodontists recommend to be treated.
Addressing the alignment of your child's jaw and helping to straighten their teeth can impact and improve many of your child's oral functions like biting, chewing, and even speech patterns.
Overall Oral Health
Misaligned teeth can be the precursor to poor overall dental hygiene. Crooked, spaced, or crowded teeth can make it harder to perform the type of everyday maintenance that ensures healthy teeth and gums.
The earlier that any issues are corrected, the less likely it is that tooth decay or gum disease will set in. Also, the required level of hygiene required during those early years of braces can be habit forming for the future.
It can also be helpful in limiting uneven wearing of the enamel as well as protecting against injury (especially in the case when teeth are protruding) during any type of athletic outing.
Bedside Manner
Another important factor to consider is whether or not your orthodontist is equipped to handle your child's experience. Because wearing braces can be a little intimidating for younger patients, it is crucial that you find an orthodontist that is sensitive to their needs. Also, you will be spending a fair amount of time with your orthodontist, so it is equally as important that you are comfortable with him.
Make sure to find an orthodontist that has experience and a familiarity with this age group as well as the capacity to put your child at ease with the process. Recommendations from your pediatric dentist are good, as are visits to the waiting room and conversations with the staff.
Parents can help their child by reiterating that the process is not something to be scared of, and reaffirming that the many different options available today make it easier and quicker than it was when they might have needed them.
At Orthodontic Associates, we combine our cutting-edge methods with old-fashioned attention to detail and experience with patients of all ages to make your time with us a pleasant one. Make an appointment at any of our 8 convenient locations around Baltimore to see how we can give you the smile you've always wanted. As always, we look forward to making you smile!