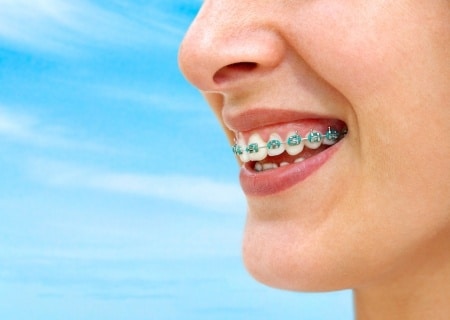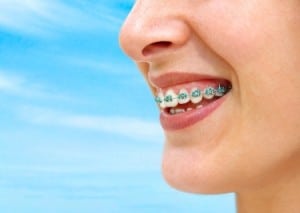 As you get set for your initial consultation with your orthodontist and to join the millions of people that have opted for braces, a little research goes a long way in better preparing yourself. Here is a brief look at some helpful information you should know before you get braces:
Every Brace Has its Place
There are many different types of braces, and you may have a particular set in mind.Some tpes of braces are designed to address certain problems, so you will need to be flexible when your orthodontist explains the available options for your treatment. Just remember, ultimately that smile you have always wanted and a perfect bite is more important than the type of braces that you will only need to wear for a relatively short period.
Know Your Doctor
Orthodontic treatments are a financial and energetic investment, so make sure that you choose a doctor that fits your needs and expectations. Ask questions during the consultation. Determine if you feel comfortable with the answers that he or she offers and if they understand your unique situation.
Also, it pays in the long run to choose an accredited orthodontist. They are adept and experienced enough to handle any difficulties that could arise. And wherever possible, keep the same orthodontist for the treatment's duration.
Treatment times can vary
Generally, braces are worn for 24 months (2 years). However, depending on what treatment that is needed, it can be longer. Modern technology can sometimes help to lessen the expected wearing time for braces and it is something worth discussing with your doctor during your consultation.
Keep it Clean 
Dental hygiene is always a good habit. This is especially true when you have braces, where food is more likely to get lodged. Some types of braces require a more intensive cleaning approach, and flossing can be a little more time consuming; but once you get used to it, it's a snap.
There will be a few dietary changes
You might have to keep some of your favorite foods out of the shopping cart for a while. Avoiding sticky or overly hard foods is helpful in alleviating potential issues with the brackets and archwires. It's a small adjustment and you will quickly get used to your new menu options.
Retaining the Shape
Once you get out of your braces, you will still be expected to wear a retainer. The type of apparatus and the duration you will need to wear it will, you guessed it, be dependent on your particular case. And stick to your doctor's instructions otherwise your newly positioned teeth can start creeping back to the way the were before.
Keep your retainer clean, and try not to lose them as they can be pricey to replace.
Bracing Yourself
The process of applying the braces doesn't hurt; however, there may be some discomfort once the braces are placed. The discomfort usually begins once the teeth begin to shift. It can start as early as the same night and for the next couple of days (usually up to four days).
Also, with the new fixtures your cheeks and gums will become a little irritated before they adjust to the braces. Stock up on your dental wax, get yourself some over the counter medications like Advil and Motrin, and rinse with warm salt water.
The pain should be not be unmanageable and eventually you'll forget that your braces are even there.
At Orthodontic Associates, our 8 convenient locations, expert doctors, friendly staff and flexible payments are all available to ensure that your experience with braces is the most pleasant one possible from initial consultation to winning smile and healthy bite.