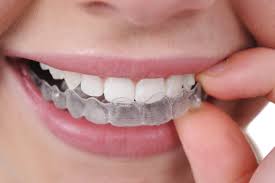 As far as braces go, the Invisalign system is off the beaten path. Unlike traditional braces, they are not bonded to your teeth and do not require arch wires. This system uses BPA-free, custom-made clear plastic trays (called aligners) to make small, gradual adjustments to your teeth.
Using a 3D image generated by x-rays, pictures and impressions, your orthodontist creates your precise treatment plan. Based on the doctor's instructions, the thermoplastic trays are tailored uniquely to your teeth. You will also get to see a computer generated image of what the "final product" will look like.
Each aligner (there are anywhere from 12 to 48) is worn for two weeks before being replaced. With visits usually scheduled for every six weeks, and with no wire adjustments necessary, you generally won't spend as much time at, or in, your orthodontist's office.
The major draw for many patients is the fact that Invisalign is almost invisible, meaning they enjoy the functionality while skipping the characteristic visibility of traditional braces.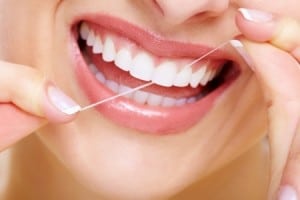 Many also enjoy the freedom of being able to remove the aligners. As part of that freedom, there are no restrictions on diet as the aligners are removed while eatingand drinking. It also means your oral hygiene practices will not be altered, just increased. You don't want food or drink to get trapped underneath the aligner, so brushing and flossing should be done after every meal.
Without metal, wires or brackets, wearers won't experience the same level of discomfort or irritation. There can be some discomfort during the first few days of each new treatment, however, as teeth are being readjusted. This is normal. Additionally, athletes undergoing readjustment are less at risk of increased oral injury during contact sports.
The freedom, however, can be a blessing and a curse. Most orthodontists will tell you that the main reason for Invisalign not reaching its full efficacy is patient compliance. Self discipline is crucial to the treatment's success. The instructed wear time of 20-22 hours a day is not a general guideline.
Also treatment times can be a little longer with the Invisalign system and it is intended for use on teens and adults, not children.
We mention this frequently, but it is important to note that treatments are based on the most effective way to correct a particular malocclusion. Invisalign might not be the best option for your individual treatment.
Invisalign has been used to correct many different types of malocclusions but it is still widely considered a fix for minor tooth readjustments with "traditional" braces (of which there are many types) still recommended as a better option.
It doesn't mean, however, that Invisalign has a narrow scope. How and when it used is often a function of the experience your orthodontist has with the system and if treatments are supplemented with attachments, elastics, buttons, or partial braces.
If you have questions or require an initial consultation to discuss whether Invisalign is the correct choice for you or a family member, Orthodontic Associates has 8 convenient locations in Baltimore to choose from.
Our trained and Align Technology-certified orthodontists will gladly help you. If Invisalign is not the right fit for you, then we can help decide which treatment is best for you.